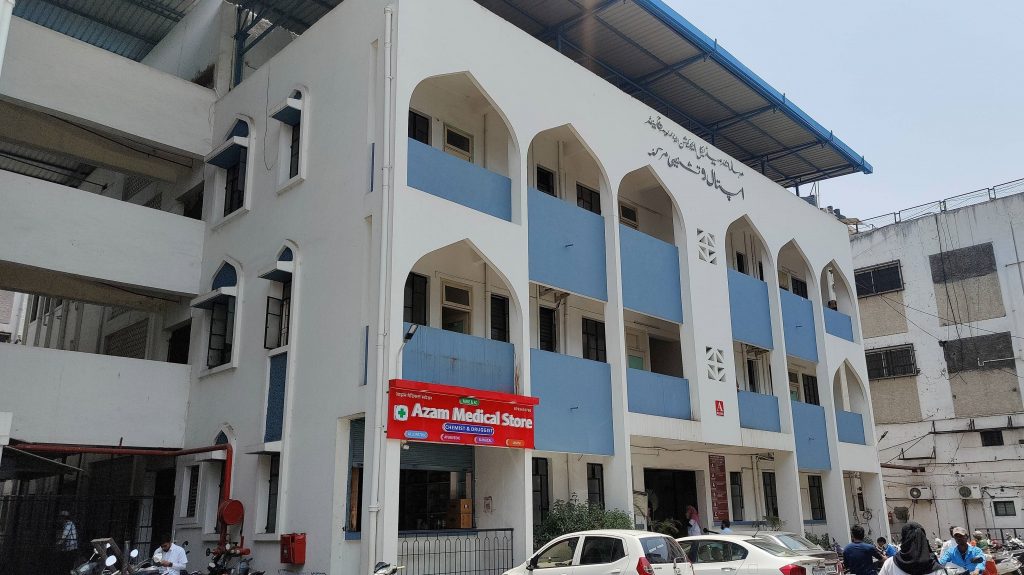 The hospital was established in 1984 to offer medical facilities and to ensure timely and prompt care to needy patients in and around Pune at affordable cost.

The hospital is spread over three buildings and houses the main medical, surgical and gynaecology department and various other allied facilities.

There is an indoor capacity of 150 beds with separate male, female and semiprivate and private rooms. It is professionally managed and run by well qualified ,experienced and efficient doctors and nurses.

The Hospital has well equipped Operation theatres. Pathology laboratory and radiology department with modern X-Ray machines, U.S.G and 2-D Echo facilities supervised by qualified doctors and senior technicians.

New and latest equipments are also being added from time to time.

The experienced and well qualified hakims runs the Unani OPD.

Multidisciplinary OPD With consultants of all specialties i.e., medicine, surgery, Gynaecology, Orthopaedics, ENT,

 Ophthalmology, Dermatology caters to the needs of patients.

Super specialists in cardiology, Urology and Gastroenterology are also available on call.